This site uses cookies. By continuing to use this site, you are agreeing to our use of cookies.

Learn More.
Noble Craft Network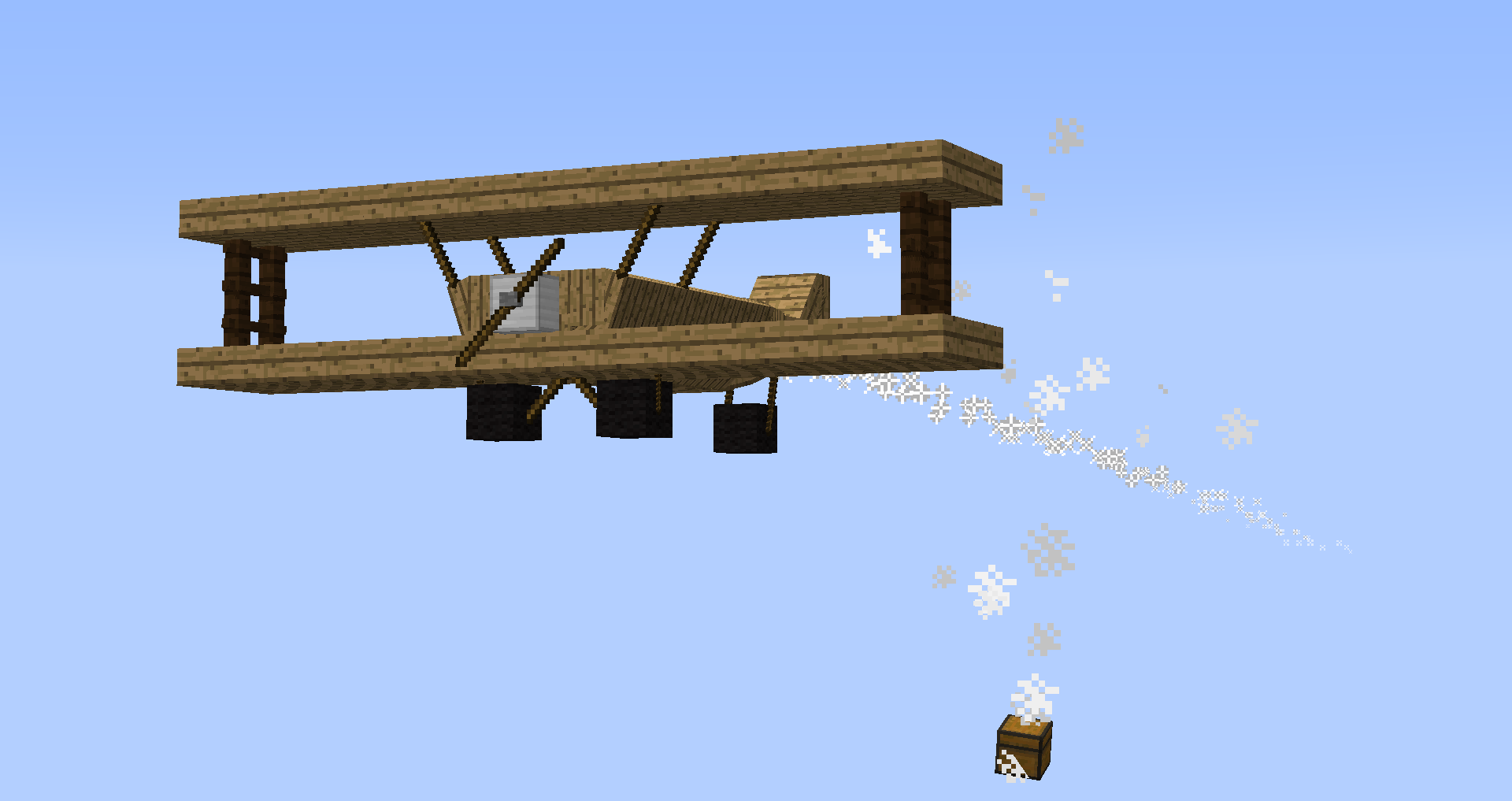 ​
Hey everyone,
After a long wait, the time has finally come for Skyblock 2.0 to be released! With it, there is a lot of new content that you can make use of, both on the store, and in-game. For the last 3 months, we have been working vigorously on creating Skyblock 2.0, which is built upon the foundations of both Skyblock 1.0, and Survival 2.0. For example, Skyblock 2.0 incorporates the level system from Survival 2.0, meaning you can work your way up the levels and unlock new and better kits. However, unlike the previous iteration of our level system in Survival 2.0, we have changed it drastically to combat the usefulness of being AFK 24/7. Instead, the focus is now on our custom jobs that you can join to make money and thrive.
Airdrops
With Skyblock 1.0, we introduced a brand new piece of content that has yet to be replicated on any server. Our custom-coded airdrop system made by both
Lew_
and Borlea was the first of its kind on Minecraft, and returns bigger and better than ever. Unlike before though, the planes no longer use over 2,400 entities, which also caused a lot of people to have a major drop in FPS. This time around, with our massively improved airdrops system, it uses little over 200 entities to make up the plane, meaning you should all be able to see the plane in all of its glory! On top of this, airdrops have replaced our crate system completely, which makes the creation process massively quicker, but also allows for many more items than the crates. You can get airdrops through voting, getting them from other airdrops and buying them
here
!
Islands
On 2.0, we have a variety of different island designs for you to try out, ranging from a developed island, all the way to a hardcore island. You can also choose the original Skyblock island, or a custom design! These islands offer different types of playstyle and difficulty, so make sure you know what you're getting yourself into when trying the higher difficulties out! When resetting your island, make sure when you reset that you are sure you definitely want to reset as you are only allowed to reset your island a total of 2 times. After that, you are stuck with what you have.
Repair & Time Tokens
Also new to Skyblock 2.0 is the addition of Repair and Time Tokens. These tokens are a currency unto themselves. A Repair Token grants you the ability to repair any damaged item that...
Hey everyone,
The reason for this post is to clarify a few things for everyone so they know what's going on, and what's going to happen with Noble Craft in the coming future.
Survival 2 will be receiving an update soon, which will have its own post and changelog.
I'd like to just let everyone know about what's been going on in regards to content, and the current state of the server. Whilst we have been working on the server, it's more work behind the scenes than actual content you will see, but a major factor in the speed of these updates is mostly due to our current circumstances.
nedthefed
,
Incomp
,
Lew_
have all started university this year, meaning their time has been cut down as compared to before. I have also started work outside of this server on a near full-time basis, which has had the same effect. However, this doesn't mean we have given up. New servers are in progress, and will be releasing in the near future. Our focus on these new servers is to make sure we can produce the absolute best quality server possible for you all, which I believe the extra time spent should definitely help with this.
Very soon, you'll be seeing big changes to the network that will make it a lot more appealing to everyone, which I believe should definitely bring more people in and help with the new servers. You will be seeing updates this month.
This was more or less a brief update to let you know that we are still here, and we are still working on the server, so don't worry, there will be updates soon, just hang in there!
Thanks